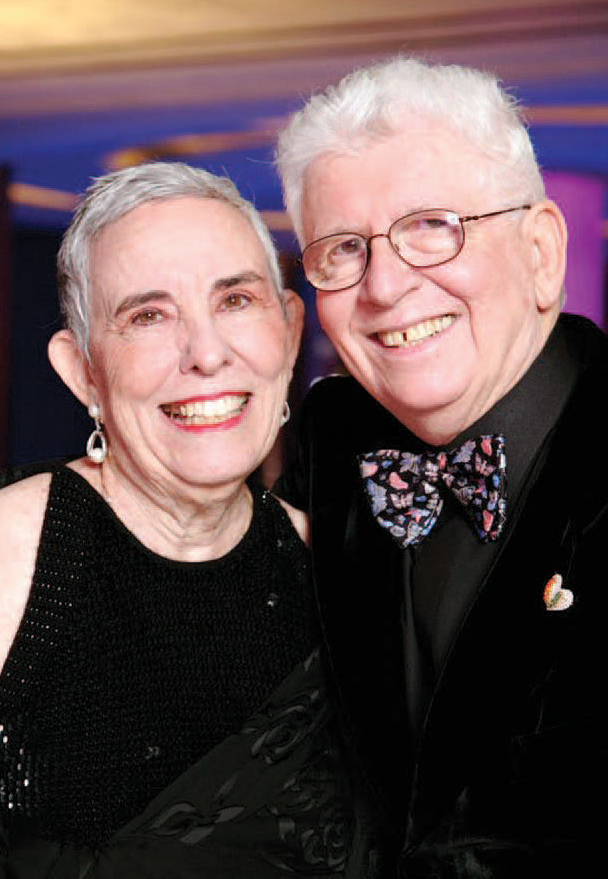 Thanks to the leadership and generosity of Patti and Allan Herbert, the Frost School of Music Salzburg program has been renamed the Patti and Allan Herbert Frost School of Music Program at Salzburg. Their gift and endowment of our cherished Salzburg summer program is transformative and elevates the stature and profile of the Frost School of Music. Patti Herbert passed away on July 27, 2020 at age 84. Read more about her legacy here.
The program changes the horizons and perspectives of young artists with this once-in-a-lifetime academic and musical experience abroad. Now many more brilliant student musicians can explore their passion for vocal performance and work with world-renowned singers and conductors, studying technique and honing their performing skills, all while absorbing the culture and history of beautiful Salzburg. We are eternally grateful for Patti and Allan; their longstanding philanthropic support can be felt throughout Frost and the University of Miami, and most importantly in the lives of brilliant student musicians for generations to come.
This summer, study with world-renowned artists in Salzburg, the birthplace of Mozart, and one of the most exciting places in Europe to spend your summer, especially when the world's great musicians convene for the prestigious Salzburg Festival, a festival of concerts and opera unmatched in range and quality.
Our faculty represents the top music schools and conservatories in the United States and Canada, including the University of Miami Phillip and Patricia Frost School of Music. They have performed at major American and European Opera companies as well as in the world's greatest concert and recital halls, including The Metropolitan Opera, Chicago Lyric Opera, San Francisco, La Scala, Opera de Montreal, The Paris Opera, and Bavarian State Opera.
Your Austrian experience will be enriched by German language classes in the beginning, intermediate or advanced levels.
Concerts and special events in Salzburg's famous festival theaters, cathedrals, palaces, and the Mozarteum, as well as visits to historical sites in both Salzburg and Vienna, further enhance the program.
Mingle in town with some of the greatest artists singing today during the height of the Salzburg Festival.